Free delivery available with purchase of a puppy and their supplies within 100 mile radius of our store.
Beyond 100 miles, please contact store for more details (614) 459-5989
Summer time is here so why not take a puppy home?
May 22, 2018
Summer time is here so why not take a puppy home?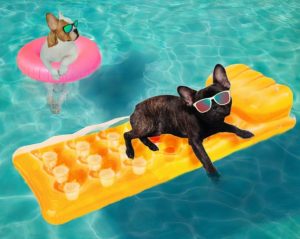 Have you been wanting to get a puppy but don't think you have time? Well now is the perfect time! With things slowing down during summer and kids being out of school you'll have lots of extra time for your new puppy! A lot of people have the idea that puppies are impossible to train especially when the have a job. That's false. On average most people will work Monday through Friday 9-5. That's okay!! Training a puppy is a lot of repitition and patience. Once you get into a routine your puppy will catch on and be able to hold their balder for longer periods of time. It's also easier to train a puppy if you already have a trained dog at home. The puppy will learn to follow the dogs mannerisms therefore making everything easier on you. It's also easier during the warmer summer months because you can be outside a lot more and that makes potty training way easier! So stop by petland this summer and find the perfect puppy for your home:)
Not seeing what you are looking for? Let's start by giving you a $100.00 off your puppy by making an appointment today.